As a professional crockery manufacturer, we have professional design group, providing custom service for any ceramic tableware. If customer have samples, we can make it according to customer samples. If customer have no samples,we can design it according to customer idea, or customer can choose our factory samples.
If you have designs want to make, can do as followings:
1) If you have any idea on the design of crockery, please tell us, our professional designers will draw it according to the size and specifications required by customers.
2) When our designer draws the outline of the crockery, we will send it to you for confirmation, and start sample preparation after confirmation. And then send you the pictures and samples by express.
3) As soon as you receive the samples and approve to us (if any changes we will follow them), then you can place the order to us.
Ceramic tableware is still the first choice for tableware in people's minds, but what design principles should be followed when designing?
1. Hygiene
A better design can make the ceramic surface smooth, easy to remove dirt, and convenient for housewives to clean. A reasonable design will be loved by everyone.
2. Beautiful
Everyone has the heart to love beauty. In addition to being practical, they also want to see beautiful products. In addition to being available, you can also admire the designer's exquisite work, which will add more fun to life and make your mood more enjoyable.
3. Health
We all know that there are more or less heavy metals such as lead and copper in the production of Xiayi. How to control these metals well will affect the health of this person. This is especially important in design. How to design so as not to affect the appearance of the ceramic surface decals, but not to cause the lead content to exceed the standard, this is the most important thing to grasp and control.
4. Practicality
In addition to being creative, designers must have practical styles and styles. You can design in weird shapes, but if you can't hold it in your hand, no matter how cute it is, it won't help. The size should also be suitable, as well as the suitability and durability of the embryo.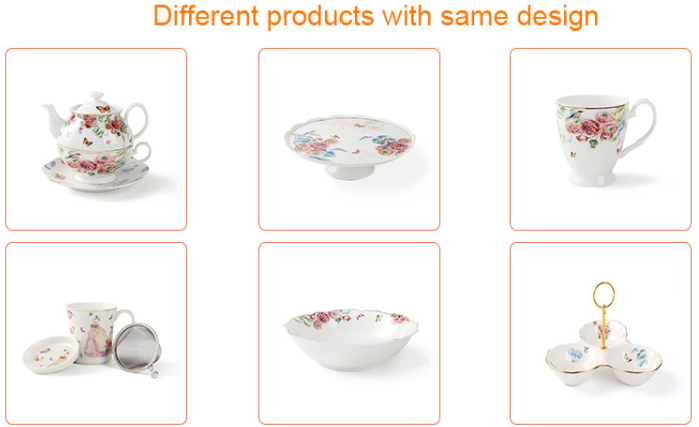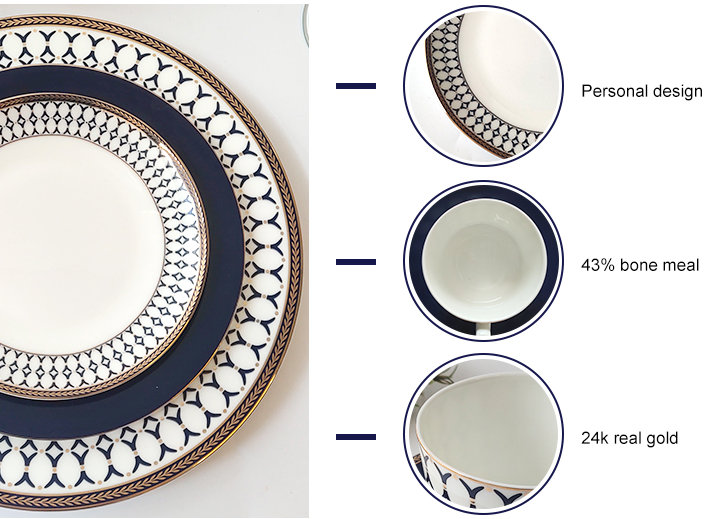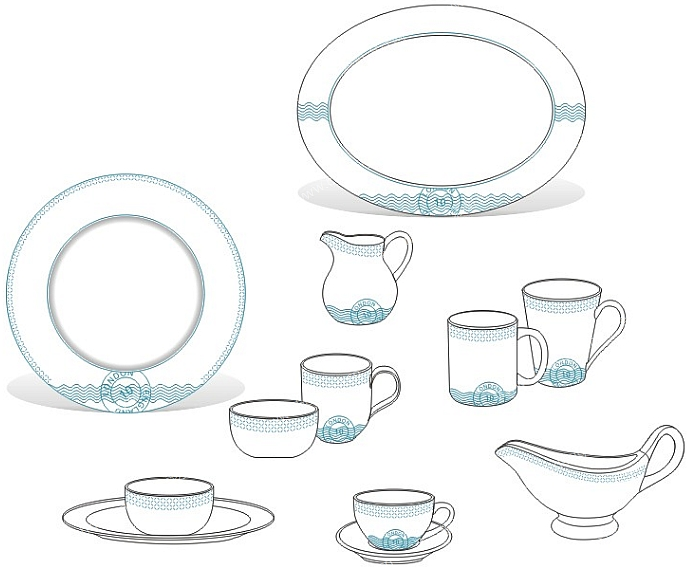 Tableware customized by our other customers for your reference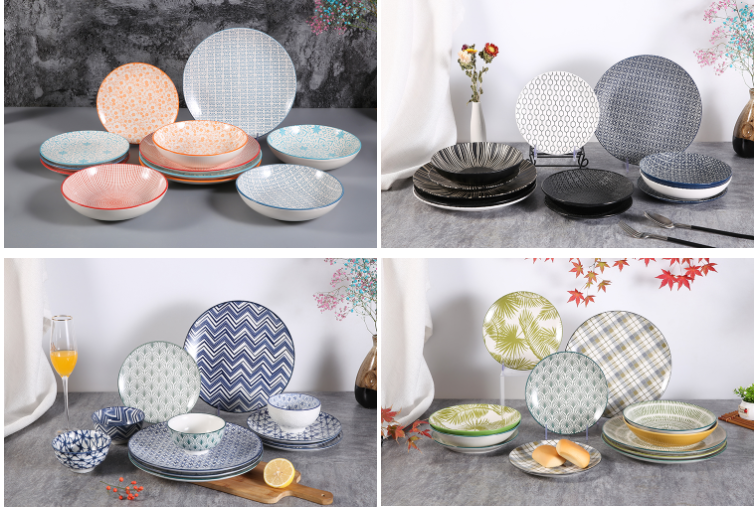 WE CAN PROVIDE YOU OEM & ODM Service ! ALL KINDS OF CROCKERY CAN MAKE FOR YOU !