The printing methods of crockery are as follows:
1. Offset printing, engrave the font you want on the rubber plate, and then cover it on the bowl as usual.
2. The other is to use silk-screen printing decals and then paste them on.
3. Water transfer printing. A type of printing in which the transfer paper/plastic film with color patterns is hydrolyzed by water pressure. Water transfer technology is the latest digital imaging technology that surpasses any printing technology. It is a special paper made of nano-materials and special environmentally friendly inks to print images on any solid medium. It is mainly used for the transfer of all kinds of ceramics, glass decals, etc.
4. Laser printing. Laser printing technology uses a laser beam to quickly print digital graphics or documents on the surface of a ceramic cup.
The printing of ceramic tableware usually includes screen printing, thermal transfer decals, uv printing, pad printing, etc., which can be used for printing ceramic products.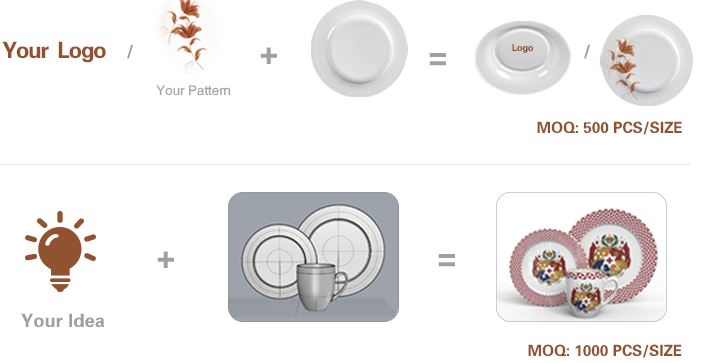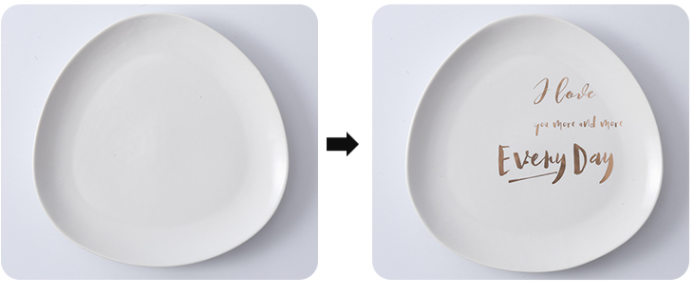 Vrious logo customization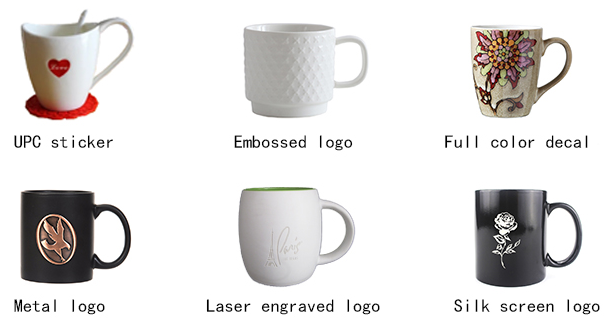 As a professional crockery manufacturer, we can customize printed any logo according to clients' requirements. Please kindly send us an email for getting more printing information.